Go Paperless
We offer many documents online as a convenience for our members. It's simple. Login anytime to update your paperless settings. When you opt in for digital delivery, you will get email notifications when document(s) are available to view.
Follow these easy steps to sign up
Select Paperless Settings .
Select Paperless Settings .
Select Paperless Settings .
Select Online for all statements and documents that you would like to receive paperless and Mail for any documents you do not.
You can specify delivery method by category or document name.
Frequently Asked Questions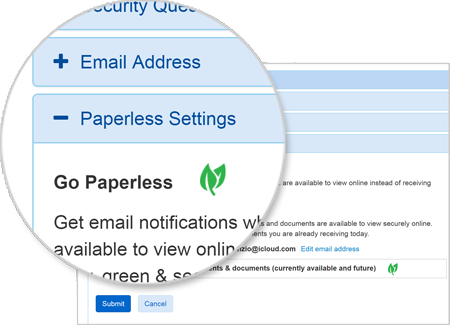 Excellus BlueCross BlueShield is an HMO plan and PPO plan with a Medicare contract. Enrollment in Excellus BlueCross BlueShield depends on contract renewal. Submit a complaint about your Medicare plan at www.Medicare.gov or learn about filing a complaint by contacting the Medicare Ombudsman. Y0028_8830_C.
This page last updated 10-01-2022.