Plan On Health Newsletter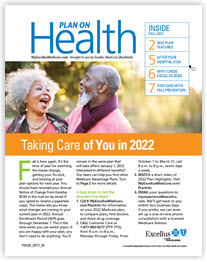 Inside Fall 2021:
2022 plan features
After your hospital stay

Why I chose Excellus BCBS

Stay safe with fall prevention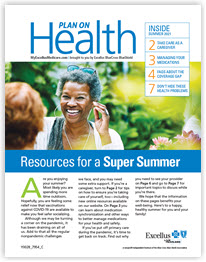 Inside Summer 2021:
Take care as a caregiver
Managing your medications
FAQs about the coverage gap
Don't hide these health problems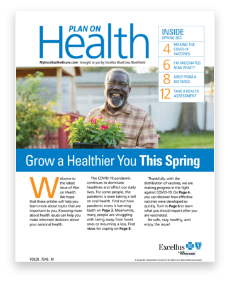 Inside Spring 2021:
Making the COVID-19 vaccines
I'm vaccinated. Now what?
Grief from a distance
Take a health assessment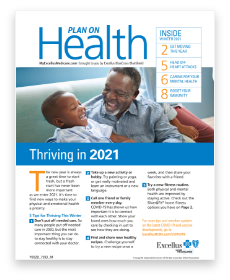 Inside Winter 2021:
Get moving this year
Head off heart attacks
Caring for your mental health
Boost your immunity
Excellus BlueCross BlueShield is an HMO plan and PPO plan with a Medicare contract. Enrollment in Excellus BlueCross BlueShield depends on contract renewal. Submit a complaint about your Medicare plan at www.Medicare.gov or learn about filing a complaint by contacting the Medicare Ombudsman. Y0028_8094_C.
This page last updated 10-01-2021.