Our clinical pharmacists are experienced in answering medication-related questions from members and their physicians.
Important!
If you have a question about your drug benefits or coverage
please contact Customer Service
. This information is not intended to be used in place of medical advice from a doctor. Never change your treatment or medication regimen without first consulting your doctor.
Ask a Medication Related QuestionOpens a form
All questions are answered by a licensed, clinical pharmacist. While we make every effort to answer your question as soon as possible, please allow 3 business days for a response.
Read Answers to Commonly Asked Medication Questions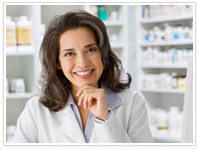 Excellus BlueCross BlueShield is an HMO plan and PPO plan with a Medicare contract. Enrollment in Excellus BlueCross BlueShield depends on contract renewal. Submit a complaint about your Medicare plan at www.Medicare.gov or learn about filing a complaint by contacting the Medicare Ombudsman. Y0028_8830_C.
This page last updated 10-01-2022.