Get Fit. Have Fun. Be Healthy.® Reshape your life with Silver&Fit!
Silver&Fit gives you the choice of membership in a fitness club/exercise center or the Silver&Fit Home Fitness Program. And the best part is that for a low annual fee, you are offered this great program as part of your Medicare Advantage plan membership with us.
Explore healthy choices with Silver&Fit!
As a member you can join a fitness facility for as low as $25 per year. If you prefer to exercise in the comfort of your home, you can choose up to two home kits per year. If your facility is not part of the Silver&Fit network, you are eligible to receive up to $150 reimbursement per year for your fitness facility membership dues or fees.
Additional Silver&Fit Benefits
When you join Silver&Fit, you also have access to the Silver&Fit website with healthy aging education information. You can view their quarterly newsletter The Silver Slate® packed with motivational tips and healthy ideas on the website, or receive your copy by mail or e-mail. As a Silver&Fit member, you can attend social events like trips to the zoo or museum at no cost to you.
View a list of participating facilities and your choices of home kits.
Visit Silver&Fit (requires login)
Silver&Fit is an Exercise and Healthy Aging Program administered by American Specialty Health Fitness, Inc., a subsidiary of American Specialty Health Incorporated (ASH), an independent company that offers these services on behalf of Excellus BlueCross BlueShield.
Silver&Fit, the Silver&Fit logo, "Get Fit. Have Fun. Be Healthy.", and The Silver Slate are federally registered trademarks of ASH.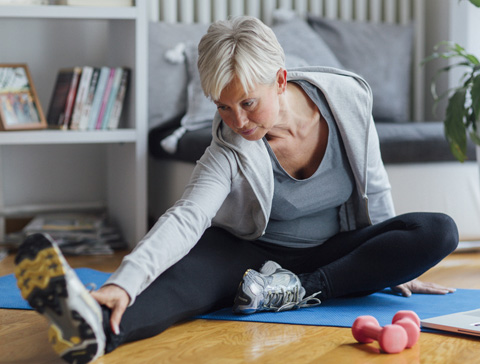 Excellus BlueCross BlueShield contracts with the Federal Government and is an HMO plan and PPO plan with a Medicare contract. Enrollment in Excellus BlueCross BlueShield depends on contract renewal. Submit a complaint about your Medicare plan at www.Medicare.gov or learn about filing a complaint by contacting the Medicare Ombudsman. Y0028_5994_C.
This page last updated 10-01-2019.